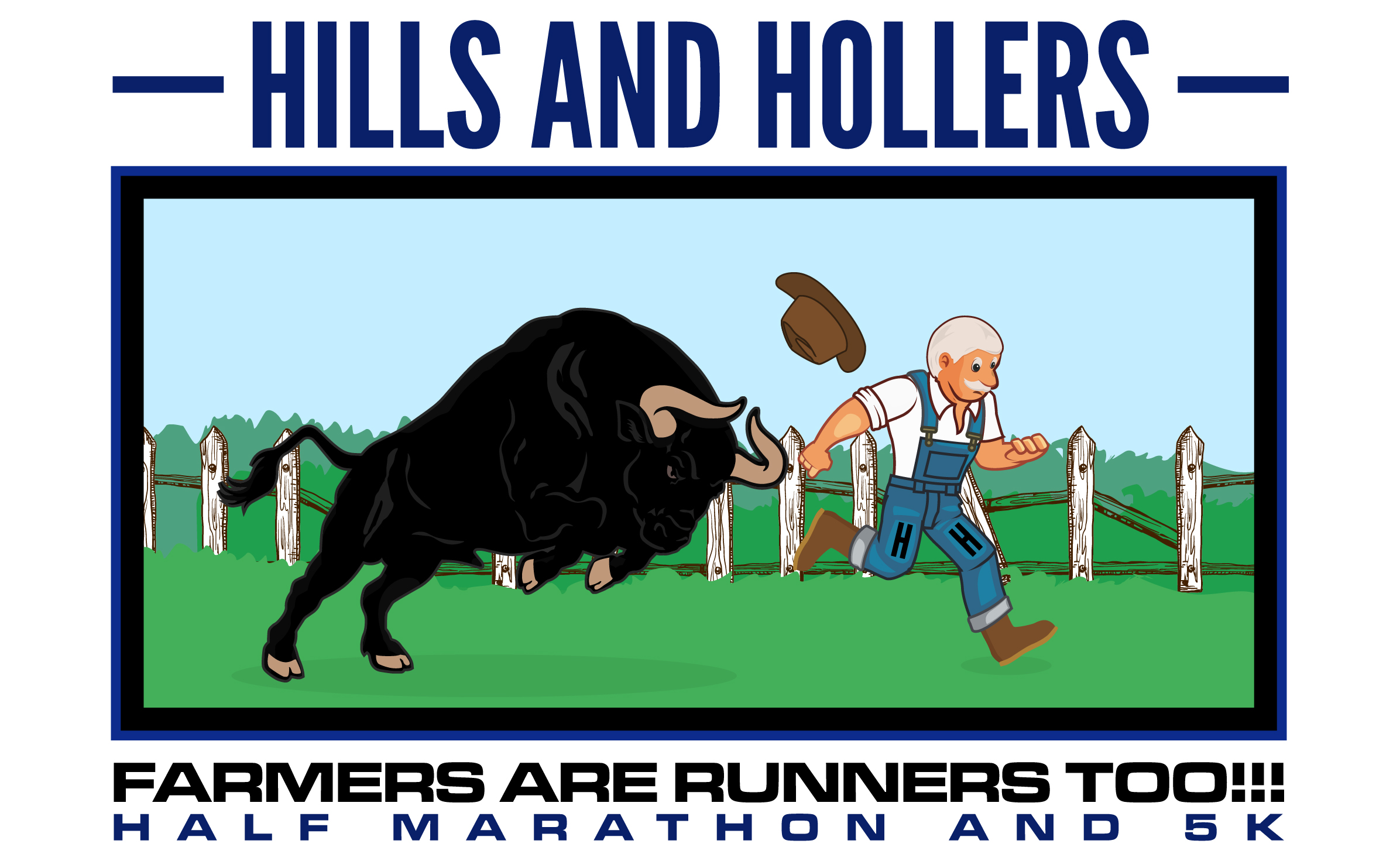 NOVEMBER 11, 2017
BURWOOD COMMUNITY CENTER
THOMPSON'S STATION, TN
REGISTRATION IS NOW OPEN

2016 RACE RESULTS-CLICK HERE
ONLINE REGISTRATION WILL END ON NOVEMBER 9, 2017.  REGISTRATION WILL BE AVAILABLE AT PACKET PICK UP LOCATIONS AND ONSITE RACE MORNING.
RACE DETAILS

The Burwood Community Center is located at 5435 Carters Creek Pike,  Thompson's Station, TN 37179;  just about 11 miles from downtown Franklin at the I 840 interchange.
Click here for 2017 Half + Course-Less Hills & More Hollers!!!!!!!!

Click here for 2017 5K course – Hills & Hollers Repeat !!!!

Packet pick up: 
Franklin Rec Center – Thursday, November 9th  4:30 PM to 7 PM

Fleet Feet Brentwood – Friday, November 10th  4:30 PM to 7 PM

Packet pick-up will also be available on race morning from 6 AM to 7:30 AM at the Burwood Community Center.
Half Marathon start time is 8 AM.   Awards will follow at 10:45 AM

5 K start time is 8:10 AM.  Awards will follow at 9:10 AM

Raffle and Silent Auction will start around 6 AM.

Snacks, drinks, and Puffy Muffin treats will be available throughout the morning.  Papa Johns pizza will be arriving at 10:45 AM.
Half and 5K race shirts are performance wear male and female cut and are form fitting.  Please choose the appropriate size option during registration.  If you are a female and would prefer a male cut shirt, then you can choose that option.  Consider sizing up if needed as these shirts typically run smaller in size than a regular cotton t shirt.  Youth sizes are also available.
Returning from last year is the Little Holler Run; a .17 mile sprint around the community center field for kids who aren't quite ready for the 5k just yet, but focused primarily on kids age 6 and under.  This is a free event however registration is required.

T shirts for the Little Holler Run will be regular short sleeve Hills and Hollers tech type shirts.  In order to keep costs down, the only t shirt sizes available will be kids small and medium.  Each Little Holler runner will also receive a special treat at the end of the run.

Little Holler start time is 7:45 AM